The return to lockdown has been a source of frustration for many. In this edition of Marginal Gain we try to bring some clarity to the government's new furlough scheme which has not been nearly as well received as the previous one. From the world of financial advice we highlight potential rule changes that may help prevent pension scams and also provide a brief overview of ethical investing.
Finally we highlight a worrying decline in new applications for Powers of Attorney and discuss what this may mean and the risks associated with it. As ever if you would like to discuss any of the content of these articles please get in touch.
Making a will for the first time

When you are trying to decide whether you think you should make a will the best consideration is to think about and review your overall wishes regarding who you would want your estate to be distributed to and secondly whether these wishes could be carried out effectively on your death, without a will.
Anyone over the age of 18 is able to make a valid will in the UK, but not many younger individuals think that it they need to write one or think they are too young to write one. The main aspect of a will is that it allows you to control who benefits from your estate when you die. Even if you don't own much property it is always wise to consider putting a will in place. If you die without a will then your estate will be distributed in accordance with the rules of intestacy which may not be what you want.
There are some main areas to consider; if they apply to you then you should be looking to draft a will.
To begin with it is a good idea to have some form of instructions for your executors concerning any funeral arrangements. This could be whether you want to be buried or cremated and if there is a place in particular you would like either to be buried or your ashes to be scattered. It must be noted that any funeral wishes are just that, wishes, they are not legally binding and therefore do not have to be directly followed by your executors. However, is helps to avoid any family disagreements and provides assistance to your loved ones if you have already made decisions for them.
The main area you need to think about is relevant if you have any children under the age of 18. A will enables you to appoint a legal guardian for you children if you or the other parent were to die. The guardian assumes the role of the parent of the child and it is a hugely responsible role and must be considered carefully.
The person who you appoint should ideally already have a relationship with your children, have the same parenting philosophies as you to ensure you child's upbringing is just how you would want. If you die without a valid will and a legal guardian has not been put in place, then it is down to the courts to decide who is appointed as a guardian. By making a will you retain some control over who is chosen to look after and bring up your children. No one wants to think of a time where they leave behind young children, but it is vital to plan for the future and ensure your wishes are met.
Next you should consider if you have anything you want to leave to a particular person. This could be anything from money to jewellery to a watch collection or even signed football t-shirts. A will can let you leave items to specific people. You can also leave specific item or cash gifts to a charity. If you gift 10% of your net estate to charities, it will also reduce the inheritance tax payable on your estate.
Not only can you leave specific physical items to individuals in a will but also digital assets. Today's generation is largely concerned with digital assets, albeit a social media account, a gaming account, music downloads or even an album of photos stored online. They are not physical assets but they can hold sentimental and even monetary value. This is something that not many people consider but the younger generation will certainly own a lot of digital assets and making provisions for them in a will is the best way to ensure they're distributed according to your wishes. Not only this but it is also a good idea to inform your executors of what digital assets you own and how to access them in the event of your death.
Again, another aspect people tend to forget that can be included in a will is who you want to take care of any pets you may have. Along with this you could leave a cash gift to them to be spent on taking care of the animal, either for food, grooming or towards veterinary bills. It is a good practice to speak with the individual before finalising your will to ensure they are happy to take on this responsibility. For many of us pets become a part of our family and we want to know they will be looked after if we die.
Another consideration is if you own property, how you own it. This will either be in your sole name, as joint tenants with another person or as tenants in common and this could be with more than one other person. There are significant differences in the way you own your property and how this effects how they are distributed on your death.
If you own your property in your sole name then without a will, as always, it will be passed through the intestacy rules. If you own your property as joint tenants and you die, your share automatically passes to the other owner. It is not able to pass through the rules of intestacy or your will. If you own your property as joint tenants, then your share of the property forms part of your estate and you are able to specify who you want it to pass to through your will or it will pass through the rules of intestacy.
Many people believe that if you live with your partner who is not your spouse/civil partner then they would be entitled to inherit your estate. This is not true, in the UK common law marriage does not exist, no matter how long you have lived with a partner if you died without a will the intestacy rules would mean that they are not entitled to receive anything from your estate by law.
It is therefore important to check the ownership of your property and consider preparing a will to ensure that your wishes regarding your property on your death are established.
As well as ensuring particular people are able to inherit from your estate, a will also enable you to state a specific person who you do not want to be able to inherit from your estate. You may have had a dispute with them and anticipate that they might contest your will, this enables your intentions to be clear if this were to ever happen.
Source: Recorded in The Gazette, 11 May 2020′.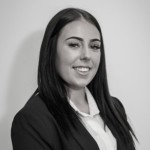 Author: Beth Mills, Will Writer and Trainee Financial Planner bmills@richmondhousewm.co.uk
Policy holders feeling pressure to cancel protection

As we approach the end of 2020 I think everyone has been impacted by Covid-19 and most people quite profoundly. Difficult decisions have had to be made and unfortunately in some cases this has involved cancelling or cutting back on insurance policies.
A survey of 1,000 adults in August found 19 per cent had cancelled or cut policies, including life and health insurance, as a result of the pandemic, according to Premium Credit.
They warned many households were "taking risks" with their finances to afford insurance, with 44 per cent saying they paid for them with credit cards.
The research also found that consumers who used credit to pay for insurance were, on average, using £520 more credit than 12 months ago.
Adam Morghem, strategy and brand director at Premium Credit, said: "The financial pain of Covid for millions of households is mounting and insurance is one of the bills that people are cutting back on to save money."
After the first lockdown began the Association of Mortgage Intermediaries (AMI) also warned of clients cancelling their protection insurance direct debits as a result of financial difficulty during the pandemic.
But even before the lockdown some consumers had increased borrowing to cover insurance costs, according to Premium Credit's research, as a March survey found that 41 per cent of customers who had increased borrowing to pay for insurance did so due to higher premiums.
Its own index also found a "growing reliance" on credit, with a quarter of customers borrowing money to pay for insurance before the pandemic, which had since caused an additional 5 per cent to take out credit.
Insurance may feel like the easiest thing to cut in the moment when you are checking your bank statement at the end of the month. However, no one ever complains about being over-insured when they need to make a claim. This up-tick in cancelling policies not only poses a threat to the short-term stability of families but there is also the risk that a cancelled policy cannot be replaced later due to increased premiums or impaired health. Anyone thinking of cancelling their policies should think long and hard and ideally check with a financial adviser before making an irreversible decision.
Source: Insurance Times, 10 November 2020.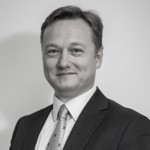 Author: Toby Nutley, Financial Planner tnutley@richmondhousewm.co.uk
Record £22bn UK borrowing

The government has been unleashing massive financial power to support business through the Covid-19 crisis and borrowing hit more than £22bn in October. This is the highest total for October on record.
Office for National Statistics figures estimate public sector net borrowing at £22.3bn which is £10.8bn more than October last year and is the sixth highest month for borrowing since records began.
Tax receipts for the month reached nearly £40bn which was £2.7bn less than last year. The drop was largely due to lower levels of VAT, business rates and income tax. This means that since April, public sector net debt rose by £276.3bn to reach £2,077bn or 100.8 percent of gross domestic product. As a result, in July UK debt exceeded £2tn for the first time.
This increased borrowing has been a feature of 2020 with the first seven months of the financial year (April to October), showing borrowing of around £215bn. This represents an increase of £169bn on the same period last year and is the highest public sector borrowing on record for any similar period.
Projected borrowing for the current financial year (20/21) is £322bn which is around 6 times higher than last financial year (19/20).
According to Paul Craig from Quilter Cheviot: "It is clear the recovery from Covid-19 will not be quite the dramatic V shape we were all hoping for, and with extra borrowing required for the current lockdown and furlough extension to March, it will be some time before things look 'normal' once again.
"That said, these figures will not concern the Treasury or the Prime Minister. Interest rates remain at record low levels and the prospect of them turning negative remains on the table, although we still see this as a nuclear option."
Most commentators assume that tax rises are to be expected to compensate for the increased level of borrowing. However, these are likely to be delayed until it is felt that Covid-19 has been reduced significantly as a threat.
There has been some slightly better news from the Office for National Statistics who are reporting that retail sales volumes increased by 1.2% compared to September. This is the sixth consecutive month of growth and up 7.9% compared to pre-pandemic levels. Performance has been uneven however with the growth driven by a strong increase in sales online rather than high street footfall.
The long-term impacts of Covid-19 are hard to predict at present but it certainly seems like tax rises are ahead and there is definitely an existential risk to high streets across the country.
Source: FT Adviser, 20 November 2020.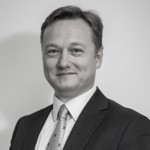 Author: Toby Nutley, Financial Planner tnutley@richmondhousewm.co.uk
HMRC issues warning to self-assessment customers about scams

HMRC is warning customers completing their returns to take care to avoid being caught out by scammers. The annual tax return deadline is on 31 January 2021.
Many scams target customers to inform them of a fake 'tax rebate' or 'tax refund' they are due.
These fraudsters pretend to be from HMRC to convince them to hand over personal information, such as bank details, to be able to claim back this money.
They will then use this information to access the individual's bank account, trick them into paying false tax bills or sell on their personal information to other fraudsters.
In the past 12 months, the tax authority has responded to more than 846,000 reports of suspicious HMRC contact from the public and reported over 15,500 malicious web pages to internet service providers to be taken down.
Almost 500,000 of the referrals from the public involved bogus tax rebates.
HMRC's Interim Director General for Customer Services, Karl Khan, said:
"We know that criminals take advantage of the Self Assessment deadline to panic customers into sharing their personal or financial details and even paying bogus 'tax due'."
"If someone calls, emails or texts claiming to be from HMRC, offering financial help or asking for money, it might be a scam. Please take a moment to think before parting with any private information or money."
Pauline Smith, Head of Action Fraud, said:
"Criminals are experts at impersonating organisations that we know and trust. We work closely with HMRC to raise awareness of current scams and encourage people to report any suspicious calls or messages they receive, even if they haven't acted on them, to the relevant channels."
"This information is crucial in disrupting criminal activity and is already helping HMRC take down fraudulent websites being used to facilitate fraud."
"It's important to remember if you're contacted out the blue by someone purporting to be from HMRC asking for your personal or financial details, or offering you a tax rebate, grant or refund, this could be a scam."
"Do not respond, hang up the phone, and take care not to click on any links in unexpected emails or text messages. You should contact HMRC directly using a phone number you've used before to check if the communication you have received is genuine."
"If you've been the victim of fraud, contact your bank immediately and please report it to Action Fraud online or by calling 0300 123 2040.Earlier this year (August), HMRC investigated 10,428 reports of phishing scams designed to exploit the coronavirus pandemic."
In one phishing scam, individuals were sent a text message purporting to be from HMRC informing them they were due a tax refund.
It then told the individual to apply for this refund online via an official looking site that used HMRC branding and was marketed as "Coronavirus (Covid-19) guidance and support".
The fake site then asked for several pieces of the user's sensitive information before requesting their passport number as verification.
As we start the Christmas period it would be terrible to be the victim of a scam. Please be careful and if you do receive a suspicious message then feel free to contact Carnelian for a second opinion or further guidance.
Source: HMRC Press Release, 17 November 2020.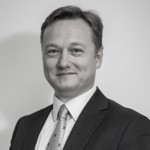 Author: Toby Nutley, Financial Planner tnutley@richmondhousewm.co.uk
Sunak introduces wage subsidies to replace furlough

*Furlough has been extended until 31st March 2021*
The furlough scheme – officially known as the Coronavirus Job Retention Scheme – had been due to end on the 31st October. But the Chancellor has today announced that it will keep running until 31st March 2021.
We don't yet have full details on the extension of the furlough scheme, but we know that employees on furlough will continue to get 80% of their salary, up to £2,500/mth. This 80% will be paid by the state, which mirrors the state's contribution in August – employers won't need to contribute to your wages for the time you spend furloughed and need only cover pension and national insurance contributions. The government will review the policy in January.
The below article was written in line with our awareness of the Job Support Scheme at the time but should be read in accordance with the above clarification.
Last month Chancellor Rishi Sunak announced a new Job Support Scheme. This will partially pay part-time workers' wages from November as part of the government's 'Winter Economy Plan'. The government will contribute towards the wages of employees who are working fewer than normal hours due to decreased demand.
It is only open to employees who work at least a third of their normal hours. These hours will be paid for by their employer, while the government and the employer will each pay a third of the remaining hours not worked.
This means an employee working 33 per cent of their usual hours would receive 77 per cent of their normal wages. It would mean businesses pay 55 per cent of those workers' regular salaries.
The grant is capped at £697.92 a month and the level of support is based on the employee's normal salary. Firms will not be allowed to make staff redundant while they are on the scheme.
The scheme starts from November, and all small and medium sized businesses are eligible to apply. Larger businesses will have to show that their turnover has fallen in order to be eligible.
Business will be eligible even if they have not previously used the furlough scheme.
According to Mr Sunak, employers retaining furloughed staff on shorter hours can claim both the Jobs Support Scheme and the Jobs Retention Bonus.
The previous Coronavirus Job Retention Scheme is set to end on October 31.
The extended jobs support scheme will be available throughout the UK and will run for six months from November, with the chancellor specifying a review point in January.
Industry experts have criticised Chancellor Rishi Sunak's enhanced Job Support Scheme saying it causes even more confusion and fails to help businesses who are struggling with cashflow and additional staff costs.
Lee Wild, head of equity strategy at Interactive Investor, warned payments will need to be delivered to businesses promptly if the scheme were to stop redundancies and more businesses from going under.
Mr Wild said: "The penny has dropped at Number 11 that far more firepower is needed to prevent a wave of redundancies this winter as a Covid second wave takes hold.
"Just weeks after launching his new job support scheme, chancellor Rishi Sunak is having to extend help to workers at businesses that are closing down.
"But, as with many other policies during the pandemic, there are more questions than answers, and having easy access and getting paid quickly will be critical if this scheme is to have the desired effect."
The new scheme has also been criticised for leaving out businesses who will be indirectly affected by new lockdown measures.
Richard Churchill, a business advisory partner at Blick Rothenberg, said the measures did not offer any relief to businesses in the supply chain, such as breweries supplying pubs.
Mr Churchill said: "The owners of such businesses will still be faced with very difficult decisions in relation to retention of employees with the increased business costs under the Job Support Scheme commencing 1 November."
He added: "Even for businesses who are eligible for the enhanced Job Support Scheme a limiting factor may well still remain in respect of their viability being cashflow. The Job Support Scheme operates via a retrospective claim made following payroll submissions, i.e. amounts in respect of November salary costs will be claimed and paid in December.
"Closed down businesses will still be liable for additional staff costs. The Job Support Scheme does not cover other contractual benefits, redundancy liabilities will continue to accrue, and there will be additional holiday being accrued over the period of close down.
"These accruing costs may force those businesses with no cash to close in any advent even if the lockdown restrictions are eased."
It remains to be seen whether the government's measures are sufficient to protect jobs or whether further steps will be taken over the next few months.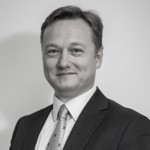 Author: Toby Nutley, Financial Planner tnutley@richmondhousewm.co.uk
Trustees Request Powers to Fight Scams

Where a pension policy holder requests a transfer to a new plan, trustees have an obligation to complete the transfer. Historically trustees did have some flexibility to delay and would exercise this authority where they felt that the destination plan was unsuitable.
However, the Hughes vs Royal London case in 2016 limited this authority.
Ms Hughes, a member of a personal pension scheme administered by the Royal London Mutual Assurance Society (Royal London), requested a transfer to the Babbacombe Road 1973 Small Self Administered Scheme (the SSAS), an occupational pension scheme. Royal London refused to make the transfer owing to concerns that the receiving scheme might be a vehicle for a pension scam (or pension "liberation"). Royal London also questioned whether Ms Hughes had a statutory right to a transfer because she was not an "earner" in relation to the SSAS. The Pensions Ombudsman (PO) dismissed a complaint by Ms Hughes in June 2015. However, the High Court ruled in her favour and instructed Royal London to make the transfer.
Lawyers at the time warned the High Court ruling had "hamstrung" pension providers who blocked transfers if they thought the receiving scheme looked suspicious. Under current rules, trustees have a legal duty to carry out a transfer of a saver's cash equivalent transfer value within a six-month deadline and if they refuse they could be at risk of legal action.
Stephen Timms, MP for East Ham, has been vociferous in parliament, calling on the government to do more to protect people against pension scams.
Recently Stephen Timms, chairman of the Work and Pensions committee, has taken up this issue again. He has warned that transfer rules are not working and must be changed if the industry wants to put a stop to pension scams.
At the second reading of the Pension Schemes Bill earlier this month (October 7), Mr Timms told the House of Commons that savers should not be entitled to their right of transfer in cases where the receiving scheme or destination is listed on the Financial Conduct Authority's warning list.
He tabled an amendment to the Pension Schemes Bill for the statutory right to transfer to be removed where a scam is suspected.
He said: "If the trustees of a scheme know that a particular transfer is going to a firm that is on the warning list, they should surely not have a legal obligation, as they do at the moment, and will still have under the bill, to hand the money over to crooks if the saver has taken advice but still, despite that advice, wants to go ahead."
Addressing the issue of legitimate schemes missing out he said: "If the receiving firm is above board, it must show that to the FCA and get itself off the warning list."
Mr Timms argued this had to be changed so that providers and trustees could put a stop to scams without the fear of being taken to court.
This proposed rule change has gathered support from other MPs as well as providers and other pension industry groups.
Pensions Minister Guy Opperman said he was "keen" to ensure this change and address the issues raised by Mr Timms. Meanwhile, The Pensions Management Institute, Association of British Insurers and Pension Scams Industry Group have also voiced concerns over current rules.
The Pensions Regulator has said it would like the power to allow trustees to delay any suspicious transfers.
The Pension Schemes Bill, which also includes regulation around the pension's dashboard and collective defined contribution schemes, will now face the committee stage after it cleared the second reading without a vote.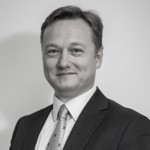 Author: Toby Nutley, Financial Planner tnutley@richmondhousewm.co.uk
Ethical Investing

Most investors have heard of "Ethical Investing" and some have heard of "ESG" (Environmental, Social and Governance). In this article we take a deeper look into this area of investing.
Interest in environmental, social and governance-related funds sky-rocketed this year, with total investment topping $1trn (£778bn) for the first time on record, according to data from Morningstar.
Diversification
One of the biggest concerns about ESG is that it excludes parts of the investment universe, hurting returns. However, funds which market themselves on their ESG credentials do not just focus on companies fighting global warming, with many of them incorporating technology stocks.
Definitions
Environmental criteria may include a company's energy use, waste, pollution, natural resource conservation, and treatment of animals. The criteria can also be used in evaluating any environmental risks a company might face and how the company is managing those risks. For example, are there issues related to its ownership of contaminated land, its disposal of hazardous waste, its management of toxic emissions, or its compliance with government environmental regulations?
Social criteria look at the company's business relationships. Does it work with suppliers that hold the same values as it claims to hold? Does the company donate a percentage of its profits to the local community or encourage employees to perform volunteer work there? Do the company's working conditions show high regard for its employees' health and safety? Are other stakeholders' interests taken into account?
With regard to governance, investors may want to know that a company uses accurate and transparent accounting methods and that stockholders are given an opportunity to vote on important issues. They may also want assurances that companies avoid conflicts of interest in their choice of board members, don't use political contributions to obtain unduly favourable treatment and, of course, don't engage in illegal practices.
Exposure to trends
If you are expecting ESG funds to be investing in small and innovative renewable energy companies, you might want to think again. According to Morningstar, eight of the 10 best-performing large-cap US funds that incorporated ESG principles had Apple, Amazon or Microsoft as their biggest holding.
Separate data from Refinitiv also shows that out of the top 10 performing funds that it labelled ESG in the year to June 30, 19 per cent of assets were in Faang stocks – Facebook, Amazon, Apple, Netflix and Google – or Microsoft.
Technology companies tend not to have a reputation as carbon emitters and therefore seem like a safe bet if your investment goal is focused on climate.
They have also been some of the best-performing investments over the past decade, in some cases quadrupling returns for investors. So it is easy to understand why so many fund managers are keen to have them in their ESG portfolios.
Technology companies are increasingly providing solutions to many of the problems the world faces, such as water scarcity, pollution management and climate change. They also potentially benefit from having more transparent ESG reporting policies, another contributing factor to their dominance in more mainstream strategies.
Purity Tests
It is wrong to assume that tech stocks are automatically ESG-friendly.
For example, Facebook has had to deal with the fallout from the Cambridge Analytica scandal and concerns over data privacy, causing some ESG funds to rethink their interest in the company.
Meanwhile, Amazon has been slated for its working practices and Google has been investigated over its monopoly status.
Nicolo Bragazza, investment analyst, portfolio management at Morningstar Investment Management Europe, explains: "It would be too optimistic to think that ESG is the investors' philosopher's stone, able to automatically give them the power to find good businesses with the potential to thrive in the future.
"Sectors such as the tech sector and alternative energy are not immune from ESG risks. Specifically, even if not exposed directly to environmental risk, many tech businesses have issues with data privacy and cybersecurity, or they may face scrutiny from governments with regards to anti-competitive behaviour and taxes."
Greenwashing
Critics argue that the lack of a widely-used standard for ESG metrics means the door is wide open for greenwashing.
Declan McAndrew, head of investment research at Foster Denovo, says investors should adopt a healthy scepticism and scrutiny over whether funds are doing what they say on the tin.
He adds: "Greenwashing has become more prevalent amid a trend of managers simply rebadging legacy funds with a new sustainable label to attract investor interest.
"Our role as an adviser is to help them navigate this landscape and ensure they are accessing solutions that are both credible and going to contribute to achieving their long-term goals and ambitions – be that financial, moral or ethical."
​​​​​​​Mid-Term Outlook
Exposure to tech stocks and pharmaceuticals has delivered strong performance for some ESG funds during the Covid-19 situation. It is tempting for investors to see these funds as having proved themselves and move more of their total investible assets towards this strategy. However, the risks remain the same. ESG funds are likely to be exposed to less of the market and this does limit diversification and may increase risk. Furthermore, you cannot rely on a fund manager's definition of "ethical" or ESG matching your own and you may end up holding assets you'd prefer not to.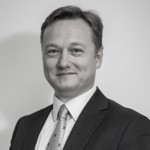 Author: Toby Nutley, Financial Planner tnutley@richmondhousewm.co.uk
The Demand for LPAs Haven't Increased During the Pandemic

The current pandemic, caused by Covid-19, has caused widespread problems for those who struggle to manage their own finances and everyday tasks. People who are often able to do things by themselves but are perhaps classed as 'vulnerable' during this pandemic, may now be worried about doing everyday tasks, such as going to the bank or to buy food, due to the risk of contracting the virus if they are in a public setting.
Additionally, with many more people suffering from complications caused by Covid-19, there can be uncertainty about who is able to make decisions on an individual's behalf if they lack the capacity to do so themselves. In some situations, this could even relate to the life-sustaining treatment the patient should receive.
Lasting Power of Attorney documents have an important role to play in looking after vulnerable people, including the elderly and those with medical conditions. However, they need to be created with care and understanding by all of those involved. As this pandemic is so unpredictable – and the risk that vulnerable individuals can quickly become incapacitated – it's important to have an LPA in place to enable a trusted attorney(s) to make decisions regarding their health and welfare and/or finances and property.
According to new research completed by the Society of Trust and Estate Practitioners (STEP) a survey of 463 qualified advisors, asking if they had seen an increase in LPAs due to the current crisis, found that 73 per cent were seeing flat or even falling enquiries about LPAs. Worryingly only 5% of advisors have experienced an increase in people setting up Lasting Powers of Attorney (LPAs) during the pandemic.
As per new England and Wales Office of the Public Guardian guidance, you can still do so while observing rules on social distancing, self-isolating and shielding:
The signing and witnessing of the LPA can be done via the post or, if you live within walking distance, you could take the LPA to the people who need to sign – whilst keeping at least two metres and washing your hands before and after handling the LPA.
Witnessing the donor and attorney's signatures can be done by a neighbour on the doorstep, over the garden fence or through a closed window.
Emily Deane TEP, Technical Counsel at STEP, said:
"These numbers are surprising and worrying given the current crisis. With the situation looking so unpredictable, we are encouraging those who can set up an LPA to do so. Some people may be worried about social distancing but it is still possible to set up an LPA through your advisor while continuing to observe the official guidelines.
"Families need to plan carefully and collaboratively, and individuals should not underestimate the responsibility bestowed upon the person acting as attorney. Careful consideration and diligent planning are needed to help ensure that they are the right person for the job, have the individual's best interests at heart and will respect the values they hold, if and when they lose the capacity to make decisions."
Source: STEP calls on families to draw up LPAs as a precaution during Covid-19 and Todays Wills and Probate – pandemic hasn't resulted increase LPA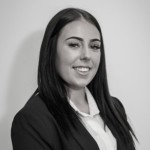 Author: Beth Mills, Will Writer and Trainee Financial Planner bmills@richmondhousewm.co.uk