There have been many surveys about people not having enough income to live on in their retirement years. Indeed, many individuals have already established that their State Pension entitlement alone is certainly not enough to provide the lifestyle they want in retirement. Additionally, with the UK demographics suggesting that there could be more people in retirement than actually working within the next 30 years!!*, even those in their thirties or forties are concerned that the State Pension would diminish over time.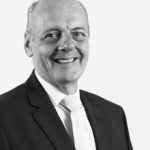 Therefore, as too many sadly do, it doesn't make any sense for Employers to wait until the imminent retirement of a member of staff before these Employees are able to get any advice on the subject?
I believe that business owners should get Employees actively considering their financial future and possible retirement choices, throughout their career, especially as this can reflect so well on the business as being a caring Employer.
Since the introduction of "Pension Freedoms" a few years ago, the landscape for taking retirement benefits has changed from the traditional route of purchasing an annuity for life. There are far more options available and the flexibility means that the right blend of guarantees, flexibility and minimising taxation can all be an integral part of a personalised solution. Employees need to understand through education that their retirement fund has to last them and their partners for possibly 25 years or more from retirement age. There are more people living over age 100 than 10 years ago and, this too is going to increase over time!
As yourself a question – Would you want your Employees to have a lifestyle in retirement similar their current lifestyle or, one of POVERTY?
I would imagine the answer would be the former and the ONLY way is to plan for it now. I appreciate there will be sacrifices in the short term as our "take home" pay is stretched but think about the consequences of doing nothing.
So Employers, if you want your Employees to be rewarded for their hard work during their career, start facilitating education for them now as your Employee Benefit Advisers can provide this education either as group workshops or, in 1 to 1 meetings.
If they are not prepared to do this, contact our Corporate Services Director – Ian Jenkins on 0333 241 3350 as his team provide this service and other workshops to help everyone to plan for their future.
This information is provided strictly for general consideration only. No action must be taken or refrained from based on its contents alone. Accordingly, no responsibility can be assumed for any loss occasioned about the content hereof and any such action or inaction. Professional advice is necessary for every case.
Nigel Taylor Financial Planning Consultant CertPFS
*Source: HM Government for Science – "Future of an Aging Population"