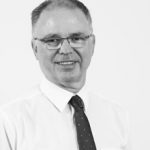 For many years, the physical wellbeing of employees was solely a result of Health & Safety legislation. Employers did what they had to and no more.
Then came a realisation that wellbeing wasn't just a physical thing. Mental wellbeing became the order of the day and words like "presenteeism" sprang up, highlighting the disconnect between productive employees and those who simply turned up out of unfounded fears.
And now we have financial wellbeing. And the realisation that all these wellbeings are interlinked.
Financial insecurity can lead to stress and depression which, in turn, has a direct effect on an employee's physical health, for example.
This isn't an entirely new phenomenon. Aegon's report "Financial Well-being in the Workplace: A Way Forward", March 2017 showed that
"90% of employers agreed that financial concerns have an impact on employees' workplace performance"
and
"Almost 60% of business people surveyed said that they would positively embrace helping their employees if somebody could help them work out what to do".
The availability of resources is unquestionable, but like most things these days, it is about getting information from a trusted source in a relevant way. Googling "Financial Wellbeing" is not going to be an option for the vast majority.
Now I wouldn't suggest for one minute that we have all the answers, but with years of supporting employers by presentations to groups of employees and 1-1 meetings, we have heard a lot of questions and have researched many of the more obscure answers.
So, for those 60% or employers who want to help employees but don't know where to look for that help, as well as for any other employers looking to increase engagement and obtain value for money from their benefit spend, can I suggest a call to us on 0333 241 3350 or an email to info@richmondhousecs.co.uk will be an important step in the right direction?
Peter Murphy Dip PFS