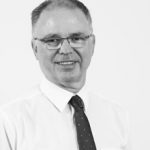 Automatic Enrolment has been a reality now for nearly 6 years. Most employees have been in a pension scheme, many for the first time, due to Automatic Enrolment, for 2 years or more. And a large majority of those employees will have seen pension contributions rise in April this year. So why, when we ask the question about feedback from employees, do so many employers say "None"?
It could be argued that prior to April 2018, when the statutory minimum contribution levels were 2% overall, usually shared out as 1% from the employer and 1% from the employee, the impact on savings and take-home pay was so low as to be negligible. But the rise in April was expected to bring a greater level of focus – in reality, it has not.
Research carried out by the CBI and Aegon, and published in their "Engaging with Saving Report" (2018), shows 88% of employers are unhappy with the level of employee engagement and 66% of firms believe employees need to be educated about the benefits of workplace saving.
The demise of Workie (see here Where's Workie? ) and the lack of any specific programme of information dissemination by Government seems to have led to a vacuum. Employees are given no direction where to find out about pension saving and are confused by the output of their pension provider (due in no insignificant part to their legal requirements for disclosure that are both confusing and irrelevant to many).
Against this backdrop, more and more employers are realising that it is down to them to educate their workforce, not least to ensure they are extracting the maximum value for money out of the contributions they are required to pay.
The question now is how to best achieve this engagement? Our experience shows there is not a "one size fits all" answer. Different groups have different needs – younger staff need education on ideal levels of saving to achieve the best outcomes while older workers are more concerned with the options they have on the funds they have already built up.
What is generally agreed across the board, however, is that a human point of contact is the best starting point. Someone who has the experience and knowledge and can discuss the issues employees face in a plain English way, thereby engendering confidence, is much better than simply giving someone a link to a webpage and saying "Go and find out for yourself".
We have been doing such presentations for years now and our clients tell us their staff are more engaged and happier as a direct result. If you'd like to see what we can do for you, call us on 0333 241 3350 or email info@richmondhousecs.co.uk
This information is provided strictly for general consideration only. No action must be taken or refrained from based on its contents alone. Accordingly, no responsibility can be assumed for any loss occasioned about the content hereof and any such action or inaction. Professional advice is necessary for every case.
Pete Murphy Dip PFS