I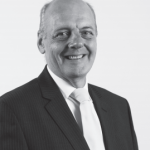 was prompted to write after reading Legal & General's "State of the Nation SME report" and was astounded by their findings.
The part of their research highlighted that current perceptions on what would happen to the business if a key person of the business were to die unexpectedly or diagnosed with a critical illness.
39% did not think it would affect cash flow
Over 54% felt that it would not affect their relationship with their bank or creditors
67% did not think it would affect their company reputation with their customers
27% of employees would be fearful of losing their jobs
The most staggering statistic was 53% of all businesses surveyed, think they would cease trading in under a year.
So, the question must be, if such an event occurred, where would the money come from – personal saving, possible bank loan secured on personal assets such as your house?
By discussing this important issue with your financial advisers could assist you finding a solution that saves you from a financial nightmare. Alternatively, our Corporate Services Consultants can be contacted on 0333 2413350 who can ask your questions directly.
Nigel Taylor Financial Planning Consultant CertPFS