Richmond House Corporate Services believe this is an area where many traditional Employee Benefits providers are focussing on the overall package, rather than the individual members of the schemes that they arrange the Benefits package for.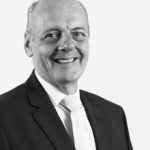 From our experience it's often the case that these schemes are put in place, but then to frequently the employees themselves don't have someone to advise them on how to equate the schemes to their own individual circumstances. There is no-one to give them advice. And, that's a need that has to be fulfilled for these schemes to work effectively.
When attracting "new talent" to their organisation, Company Directors who aren't thinking about employee wellness are missing a trick. Increasingly, when candidates are considering their next job move and applying for roles, they are looking at the wider package and all the Company Benefits rather than just their salaries.
We believe Employee wellness is key for company success, because you need productive staff who are happy and in a good place. If they're not in a good place, potentially levels of sickness will rise which is typically less productive for the Company. So, ensuring that you have a happy, productive workforce is very much a key consideration these days.
Employees who aren't fulfilled or happy in the workplace are more likely to leave and, this will cost money to the Company in the long term by affecting the "bottom line". Recruiting new staff is costly and, there are potential periods of low turnover while new employees get up to speed.
The values of a Company are expressed through their commitment to wellness. The key features of an employee benefits package provides insight into the Company's culture from a candidates point of view. When prospective employees are deciding whether a Company is a good fit for where they want to work, it's a good indicator as to what the values of the business are. So publicising those benefits and allowing them to be utilised with ease, is an important factor.
This information is provided strictly for general consideration only. No action must be taken or refrained from based on its contents alone. Accordingly, no responsibility can be assumed for any loss occasioned about the content hereof and any such action or inaction. Professional advice is necessary for every case.
Nigel Taylor
Cert PFS, Dip FA